Don't panic over low juice of your GoEV. All of our GoEV come with a chargEV card which allows you to juice up your GoEV during your trip.
During start of your trip, make sure you check the chargEV card that is located at the sun visor. Please do take care it properly, return it back to the same spot after you have used it. Be friendly to our next user. 
If you couldn't locate the chargEV card, feel free to contact our friendly customer experience team, we are happy to assist.
Now I have the chargEV card, how and where can I charge GoEV?
To located chargEV location, you have to download chargEV app and search the charging station which is closest to you.
Once you arrived to the station, make sure you park at right spot to charge your GoEV. 
Press this button located at the driver's bottom right side to open the EV charge port.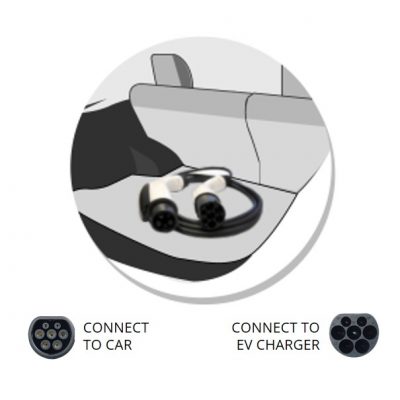 Take the EV cables from the car boot and plug it into the car and the EV charger. 
If the charger from chargEV station comes with a type 2 cable, please make sure you connect with the adapter that we provided from the car boot.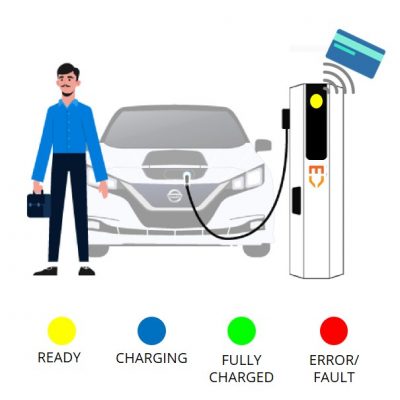 Tap the ChargEV card on the top of charger to activate the charger. There may be different maximum hours allowed when charging. Please adhere to the instructions listed on the ChargEV app / standee.
Ensure the light on the EV charger is blue and blue
lights at the front of the GoEV should light up to tell you it is charging.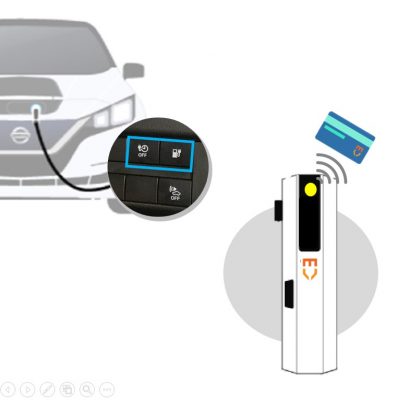 Once done charging, press the same button located inside the driver right hand side to release the cable, also tap the chargEV card on the charger and make sure the light from the charger turn into yellow only you remove the cable. 
If you need any assistance, please do not hesitate to contact us at 1300-30-2633 or email us at marketing@gocar.my