Welcome to GoCar Malaysia!
Since our founding in 2015, we've been committed to providing a simpler, more convenient alternative to car ownership. We're an on-demand car sharing platform that allows you to book a car by the minute, hour, day or even month via the GoCar mobile app.
Today, we're proud to share that we have expanded and now offer a plethora of services ranging from car rental, delivery and even car maintenance services. At GoCar, we believe in making mobility simpler and more convenient, using technology.
Looking for a car for a few minutes, few days, few months or few years? We have a range of solutions to suit your every need.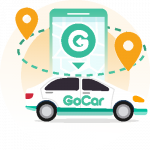 GoCar Share: Free Floating
Free Floating is your best friend  if you're looking to run quick errands as you'll only need to pay for what you use which is RM0.17/min.
Trust us when we say that this can't get any cheaper than it already is. Plus, you get to drop off the GoCar at any of our designated locations.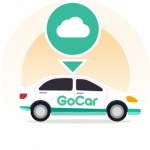 GoCar Share: Round Trip
Book a car by the hour or by the day. Collect and return the car at the same location from only RM8.90/hour.
Book a car for a longer period (3 days & above) but still want to save some $, then Round Trip is the perfect fit for you.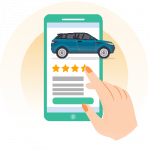 GoCar Subs
Subscription is the perfect alternative to buying a car. With GoCar Subs, you can enjoy 'owning' a car, the debt free way. It offers flexible plans with affordable one price (all-inclusive fee). 
With a range of subscription plans from monthly to 12 – 36 months plan. 
The best part, you get to SWAP for 2 times in a year.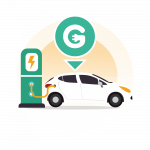 GoEVcharger
As GoCar is an active leader in the EV space in Malaysia, GoEVcharger provides the necessary infrastructures for electric vehicles (EV) to the public in Malaysia. 
We provide various range of EVcharger that caters to both commercial and residential area. 
Just drop us your details and our team will contact you.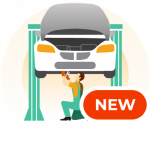 GoCar Garage
GoCar Garage provides quality car maintenance that is quick and convenient as it is done entirely via the GoCar mobile app! 
The garage offers various car maintenance services and repair solutions such as:
Routine car servicing with quality lubricant options
Engine cooling system & replacement service
Brake repair & maintenance
Battery inspection & replacement
Tyre services
You can even have your car collected and returned to you (at a fee)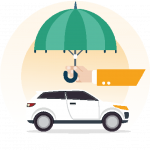 GoInsuran
Always get stressed when it's time to settle your car insurance & road tax? Then, GoInsuran is the answer to your problems as it's a hassle-free renewal process! 
We kid you not when we say you can get insured in as fast as 3 MINUTES! 
Here are *some* of the insurance providers that we've partnered up with:
Allianz
Etiqa
Liberty Insurance
Zurich Takaful
If you have any questions or require further assistance, contact us at 1-300-30-2633 or chat with us via GoCar mobile app.